The Senior Group Home (SGH) programme is an assisted living model that reaches out to frail seniors, enabling them to co-reside independently in designated HDB rental flats retrofitted with elder-friendly features. The aim of SGH is to provide comprehensive support to the seniors through services such as meals on wheels, medical escort transport and home nursing.
The SGH programme is an initiative developed and funded by the Ministry of Social and Family Development in collaboration with the Housing Development Board and Social Service Agencies. Agency for Integrated Care is the gateway for all referrals.
Lions Befrienders runs the SGH programme at Tampines and Mei Ling.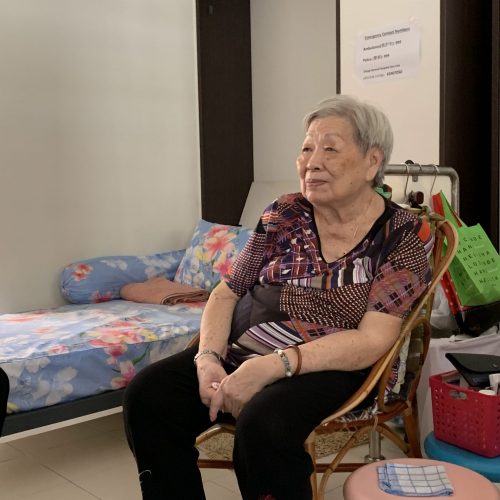 Allow seniors to remain in the community with a sense of autonomy and control over their lives as they age
Reduce social isolation and enable lonely seniors to age in place with the community through co-residing arrangements
Provide care and social support to vulnerable seniors through the facilitation of support services
Profile & eligibility criteria
60 years old & above
Singapore citizens
Limited or no family support
At risk of social isolation
Certified by a doctor to be fit for communal living and/or participation in communal activities
Physically frail and facing a decline in their health, but do not require 24/7 monitoring by care staff
Eligible for HDB Rental Housing