How Volunteering Brings So Much More Than Expected
Retirement is a major milestone in life. However, for some, the transition to retirement can be challenging. This is where volunteering can make a significant difference, opening doors to new experiences, skills, and relationships.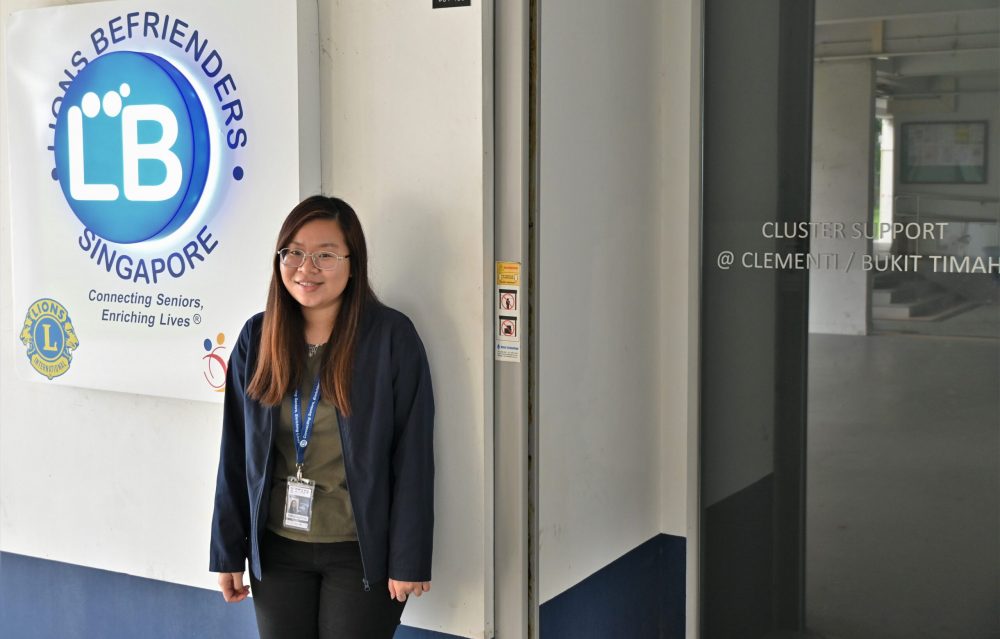 The LB Spirit – Going Beyond the Call of Duty
Life is a constant struggle. At times, some may find themselves adrift in a sea of hopelessness, but a guiding hand, perhaps a few, can serve as a turning point, steering them back to shore. This is one such story.
Empowering Seniors to Age Meaningfully
To empower seniors to age meaningfully, Karin provides free piano lessons to the seniors at Ghim Moh AAC. For about four months now, Karin has been teaching two seniors every session as a volunteer.
Finding Purpose in the Work of their Hands
It is said that passion makes everything possible. For Mr Chiang Yit Beng and Mdm Seng Hong Noi, their passion for handicrafts allows them to explore their creativity and provide a sense of fulfillment.
Giving Back by Giving Blood
Does the thought of blood make you squeamish? Do you have a fear of sharp needles? Certainly, the answer to both these questions is no for Mr Chua Teow Thong who has donated blood a whopping 55 times up till the point he tuned 60!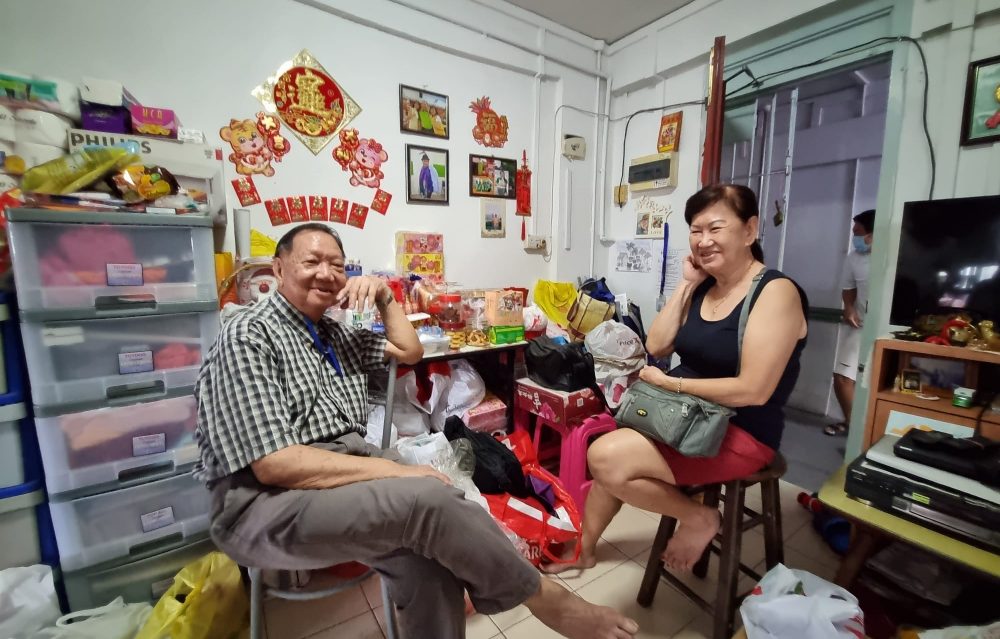 Choosing to Serve while being Served
Serving while being served, Mdm Koh Guat Kwee is both a senior and a volunteer. At age 69, Mdm Koh has been an active participant of the LB Active Ageing Centre (AAC) at Ang Mo Kio for almost a decade. She also serves as a volunteer for her neighborhood.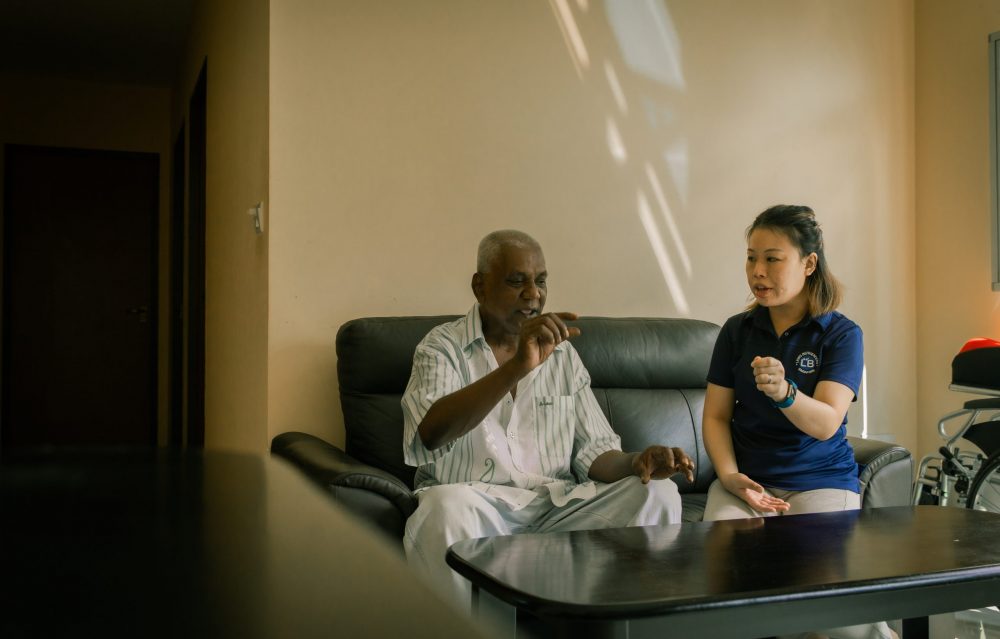 Empowered to Start Afresh
Life took a turn for Mr Raja in 2018 when he came under LB's Cluster Support programme to receive care and social support for his ailing health. Despite a long and arduous recovery, Mr Raja is appreciative of the medical aid, financial assistance, and daily meals he receives from LB.
Giving Back at Old Age
Born an orphan in Malaysia, Mdm Teow lived with her aunt before venturing out on her own to experience life. She met her late husband at an Opera Theatre and they moved to Singapore to settle down. With two daughters living abroad, Mdm Teow lost her only companion when her husband passed away in 2000.
Senior Helping Seniors
Mdm Kwok is one of few seniors who demonstrates that age is just a number. At 72, an advertisement on the newspaper sparked her interest and got her started on a volunteering journey with LB. "I thought to myself, since I am healthy and active, why not use my time meaningfully by volunteering?" said Mdm Kwok.
A Blessing in Disguise
The Senior Activity Centre is a lifeline for the seniors who have nobody by their side, and the suspension of activities was tough due to the sheer loneliness that they felt at home. While this was the case for most seniors, the pandemic came as a blessing in disguise for LB's senior, Mr Sim Chin Chye.
Selfless Giving Beyond Limits
Introduced to LB by a former colleague, Marilyn Choo, first joined the organisation as a English-speaking volunteer to assist seniors with letter reading. For almost two decades now, Marilyn has been visiting the seniors living in Aljunied, diligently spending weekends and evenings with the residents residing in one-room rental units.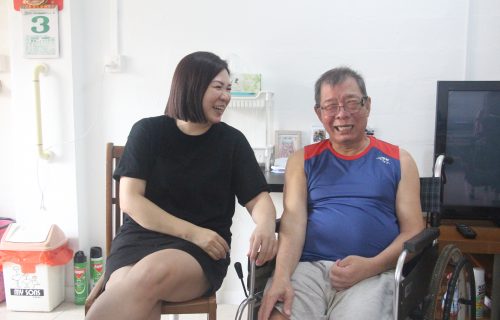 Regaining Hope in Life
When Mr Mak had a stroke 10 years ago, it left him feeling dejected and robbed of any hope in life. "It was too late when I sought for help. Half of my body was paralysed and I had to accept the fact that I have to live with this ordeal from then on," said Mr Mak.
Journeying Through Depression
Mdm Lee Moy Yin spent five years caring for her husband after he fell ill in 2013. The sole caregiving responsibility weighed heavily on her shoulders and consequently, she fell into depression and struggled to carry out her duties daily. After the passing of her husband in 2018, Moy Yin's depression worsened.
Walking the Talk
Two of LB's befrienders, Linda and Lay Guat were introduced to the late Mdm Thong in March 2012. Their regular home visits and constant outpouring of love and concern towards Mdm Thong broke the ice and a solid Befriender-Befriendee relationship soon began to take root. 
Strengthened to Do Good
Zuraidah left school at 13 to support her family by working in a confectionery. As a teen, she had to grow up fast and learn to survive the working life alone. Albeit tough, she persevered through the different jobs in the years that follow in order to make ends meet.